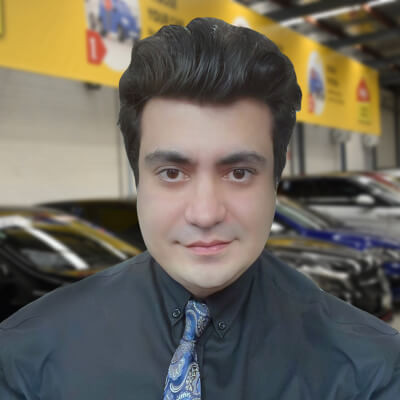 Business Manager for Car Loans
Languages spoken: Dari, English, Hindi, Pashto, Persian, Urdu
Hi, my name is Hamid Fazli.
I have been providing customers with competitive and tailored finance solutions for more than 12 years, during which time most of my customers have been satisfied repeat buyers.
I am very passionate in doing the best I can for my customers at Melbourne's Cheapest Cars.
I look forward to the opportunity in assisting you in your next vehicle purchase.
Unlike most business managers today, I am delighted to provide my personal mobile contact above for your convenience.
My personal interest is watching AFL and seeing the smile on the faces of my happy customers.