Melbournes Cheapest Cars has been servicing the car buying needs of Melbournians and country Victoria since 1992. During this period we have built a reputation for selling quality used cars and commercials, with over 140,000 vehicles delivered to our loyal and valued customers, many of whom have returned with family and friends for repeat purchases. The business has been built on providing great customer service and quality workshop-tested cars and commercials. We do not sell any frame damaged, flood-damaged, salvage or repairable write-offs. Most of our vehicles are 1 owner ex-Fleet and most have service histories.

We have been a VACC member for over 25 years and we were proud to be awarded 2016, 2017 and 2018 VACC Best Used Car Dealer Victoria. We are the only used car dealer that has been inducted into the VACC Hall of Fame in 2018 for Best Used Car Dealer Victoria.
At Melbournes Cheapest Cars, we believe in giving back to the community. We sponsor several local sporting clubs and are proud to partner with OC Connections and their car wash program.
At Melbournes Cheapest Cars we value the opportunity to serve our customers and to say thank you for choosing us with your next vehicle purchase. If you require any assistance or need any questions answered, please don't hesitate to call or email me.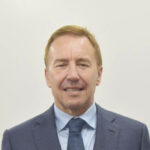 Regards happy and safe motoring,
Eddie Abelnica
Phone 0418 360 058 or submit an enquiry
P.S If I don't answer, please text and I will return your call